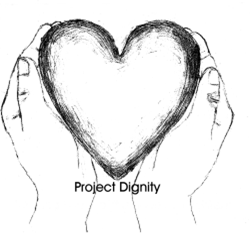 PROJECT DIGNITY ~
Housed in Pilgrim Church, Project Dignity is a place where any care provider can come and receive clothing, shoes, and other items for their children. The church is a safe, grace-filled center of help and hope for all who are in the Greater Toledo Metro Area.
For an appointment or more information call, Pilgrim Church at (419) 478-6012 - Appointments are absolutely necessary. Church office hours are Monday through Thursday 9 a.m. – 4 p.m. (closed for lunch 12 – 1).
Our main focus is on school-age children from Kdg. – High School, but we assist many adults as well.
We can offer assistance with other needs by making referrals.
You can help make a difference by donating your gently used or new clothing. Monetary donations are also accepted and will be used to purchase new items such as undergarments. Your contributions are greatly appreciated.
"When God's children are in need, you be the one to help them." Romans 12:13